history
The Location of The Church Brewing Company is rich in history and has been a place for the people of Wolfville– formerly known as Mud Creek–to congregate. The Church was originally built prior to 1840, as a Presbyterian Church, and located on Prospect Street. The structure was wooden and relocated in 1885 to its current location on Main Street. Unfortunately it succumbed to fire in 1913.
The Church was rebuilt with stones from White Rock; red stones were used on the outer walls while Wallace stone was used to shape the windows and door arches. With help from Nova Scotia's beloved architect, Andrew Cobb, and contractor, Charles Wright, the stone church was rebuilt. The cornerstone of the St Andrew's Presbyterian church was laid on July 8th, 1914.
The beautiful stained glass memorial window, located in the east wall of the sanctuary, holds significant meaning. The window was built in 1975 to honour the memory of former c ongregations, spanning over two hundred years. The many natural colours used in the stained glass window represent the good that is a part of every person regardless of how their characteristics make them appear to others–hence the kaleidoscopic design chosen.
The congregation saw considerable growth in 1923 when the Presbyterian churches of Wolfville and Grand Pre, the Methodist Churches of Wolfville and Greenwich united to form one congregation; the United Church of St. Andrews. Today the church is known predominantly as 'the stone church' in Wolfville or St. Andrew's United.
The Church was purchased by the Church Brewing Company in September 2017. The owners and co-founders began working with local project managers, designers, architects, and contractors, with great support from the Town of Wolfville. The restoration project included re-designing the church into a year-round restaurant and retail store, and the new construction of the attached microbrewery. The brewery, now completed, includes a 4-vessel 35 hectolitre brewing system and a separate 2-vessel 5 hectolitre pilot system. The restaurant opened its doors on January 30th, 2019 and initiated the first brew on July 4th, 2019. No detail has been overlooked in the restoration, and we invite you to come in and feel the warmth and beauty yourself. Come and congregate with us.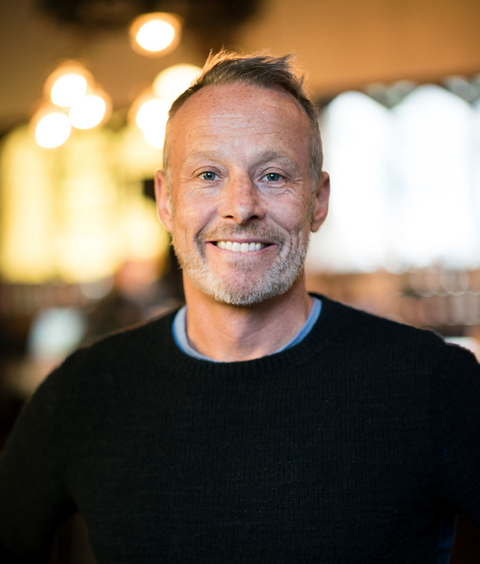 Steve Haysom
OWNER/FOUNDER/CEO
Matt Haysom
OWNER/FOUNDER/COO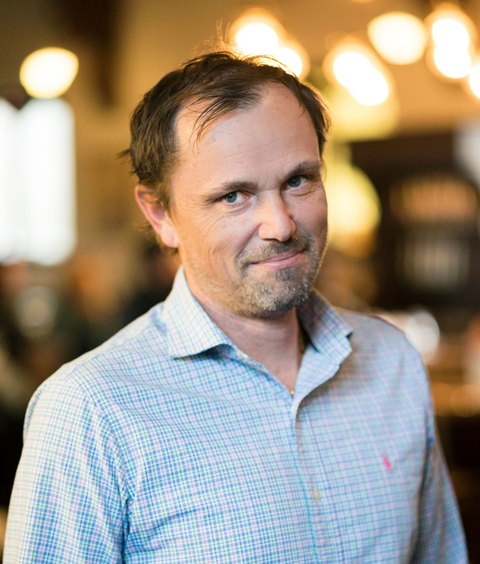 Brendan Nichol
CO-FOUNDER/RESTAURANT MANAGER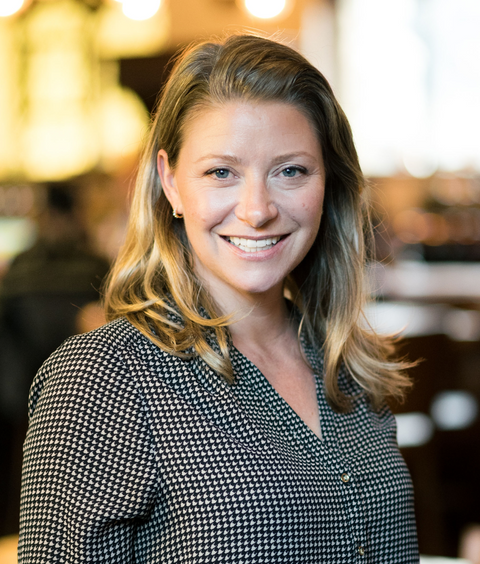 Erin Haysom
CO-FOUNDER/COMMUNITY RELATIONS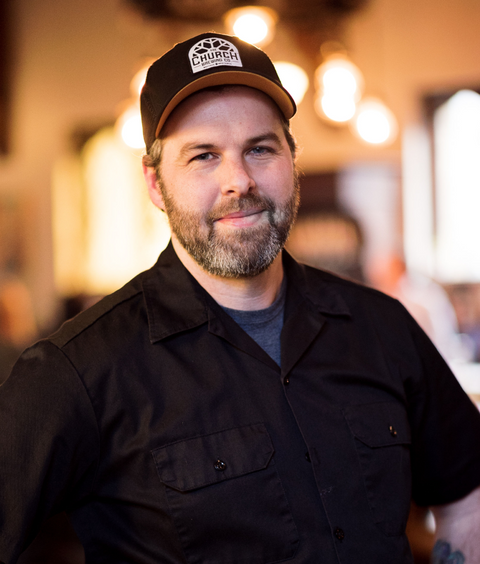 Braham Leslie
ACCOUNTS MANAGER