902 East Coast IPa
East Coast IPA
Calling Nova Scotia Home
KEY DESCRIPTORS
INGREDIENTS & SPECS
ABV: 6.5%
IBU: 70
Colour: Pale Gold
Clarity: Hazy
Malts: Pilsen Malt,
Wheat Malt, Crystal Malt

Hops: Magnum, Azacca, Simcoe, Falconer's Flight

Yeast: American Ale
TASTING NOTES
Initial soft sweetness, with light, bready malt flavor and medium-light body. Medium to high carbonation.
Smooth and light fruitiness partnered with gentle hop character. Finish is clean without lingering bitterness or astringency.
FOOD PAIRINGS
BBQ, tacos, tuna poke, fish & chips, chicken wings.
HISTORY
Get ready for this one. Church Brewing studied the evolution of 2000 era American IPA's to find the perfect balance between a traditional West Coast IPA and the hazy New England IPA. 2 years of test brewing, 4 tastings beside Nova Scotia's favourite IPAs, and 45kg of hops later we have perfected the East Coast IPA.
This one is made for you, the 902 Crew.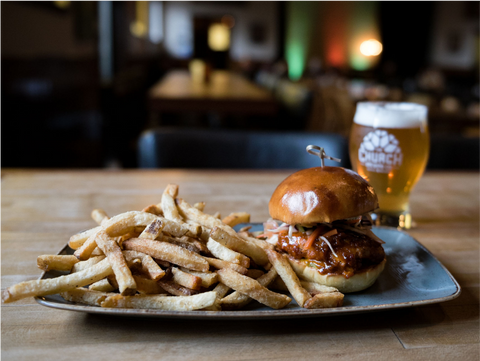 Southern Chicken Sandwich
Pairs best with our Church Blonde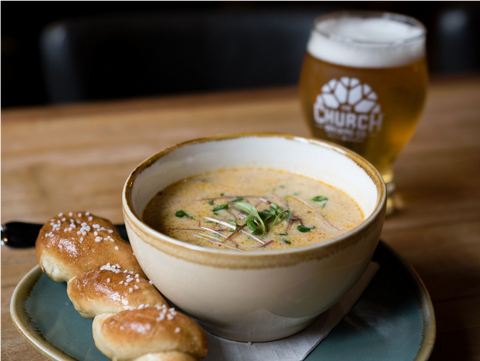 Matriarch Chowder
Pairs best with our Atlantic Lager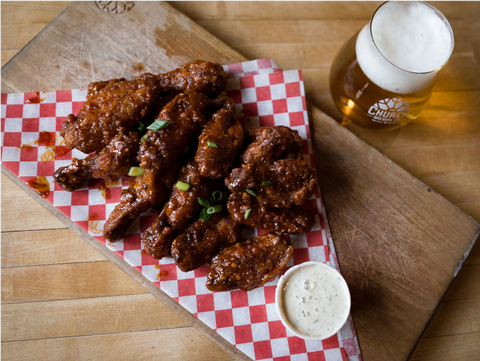 Hot Chicken Wings
Pairs best with our Congregation Pilsner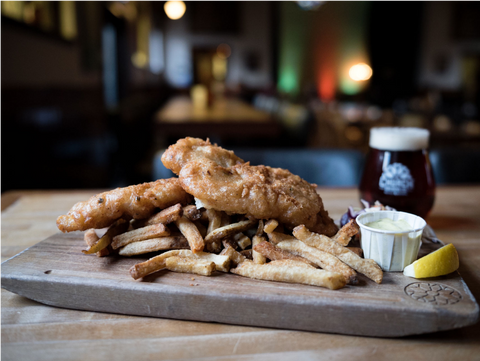 Beer Batter Fish & Chips
Pairs best with our Heart of Gold