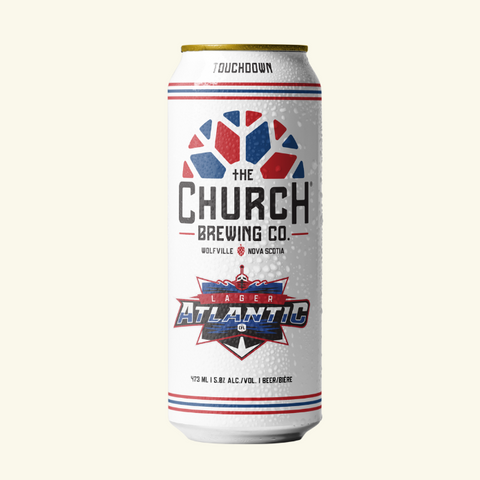 atlantic Lager
Lager
The Ocean Unites Us
KEY DESCRIPTORS
INGREDIENTS & SPECS
ABV: 5%
BU: 20
Colour: Straw Yellow
Clarity: Clear
Malts: Pilsen Malt
Hops: Magnum, Saphir
Yeast: German Lager
TASTING NOTES
Brewed in Atlantic Canada, for Atlantic Canada! Atlantic has been built to be a simple beer to compliment most of the food at the Church. Creamy head. Light in colour. Bright. Lightly herbal, flowery, lemony, hop aroma. Textured, creamy, malt background. A beautifully balanced beer of some delicacy.
FOOD PAIRINGS
Burgers, fish & chips, chicken sandwich, wings, tuna poke.
HISTORY
Atlantic Lager is inspired by Stella Artois. Brief background on this Iconic beer: The Den Hoorn brewery in Leuven was opened in 1366 when it was a tavern brewing its own beer for sale to hunters under the sign of a hunting horn.
In 1926, Brouwerij Artois launched Stella as a Christmas beer. By 1960, about 100 million gallons of Stella Artois were being produced annually.
In 1993 total annual production volume of Stella Artois exceeded one billion litres. The original UK strength of Stella Artois was 5.2% and 4.8% from 2008 till 2020. According to Freddy Delvaux, former head of the in-house laboratory, the Belgian version was 33 IBU when he joined the lab in 1973, compared to just 20 IBU in 2014. Atlantic Lager is also 20 IBU to match the modern Stella.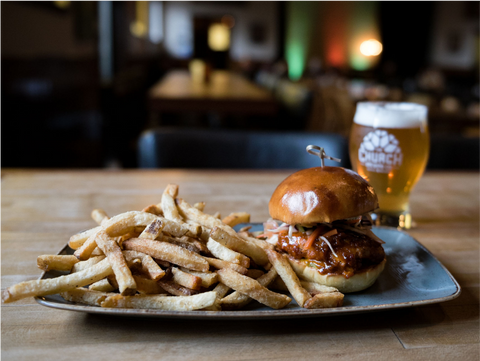 Southern Chicken Sandwich
Pairs best with our Church Blonde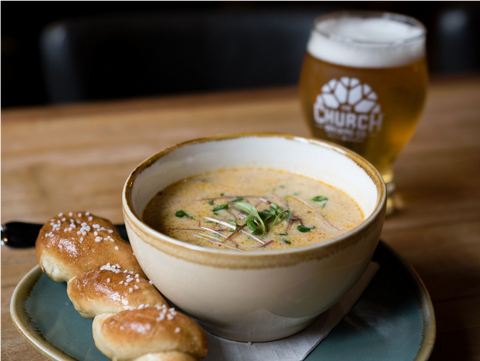 Matriarch Chowder
Pairs best with our Atlantic Lager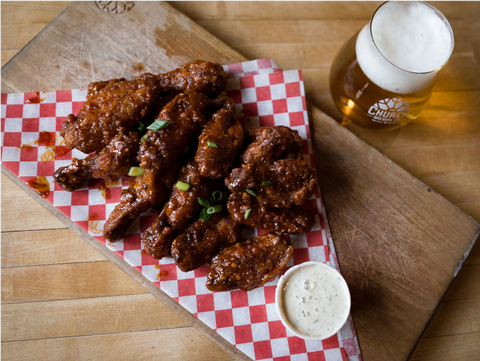 Hot Chicken Wings
Pairs best with our Congregation Pilsner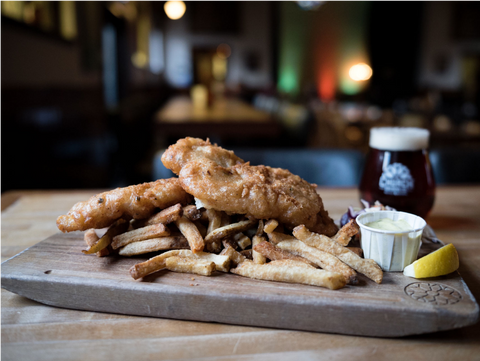 Beer Batter Fish & Chips
Pairs best with our Heart of Gold