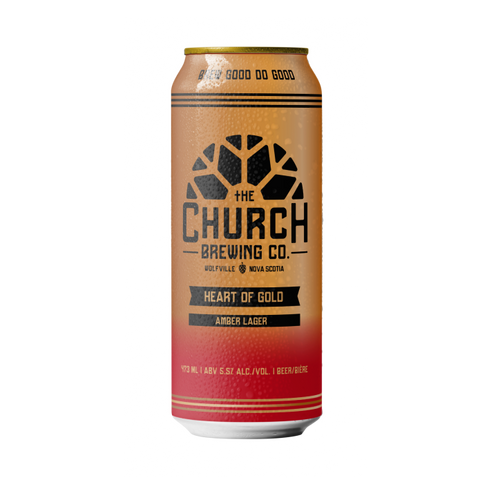 Heart of Gold amber Lager
Amber Lager
Stop searching.
KEY DESCRIPTORS
Dried fruit, nutty, crisp
INGREDIENTS & SPECS
ABV: 5.5%
IBU: 22
Colour: Amber
Clarity: Clear
Malt: Pilsen Malt, Vienna Malt, Melanoidin Malt, Carafa III Special
Hops: Bittering Magnum
Yeast: German Lager
TASTING NOTES
This beer will develop as the customer consumes a glass, and finishes clean. Melanoidin malt adds colour along with honey, and biscuit flavours.
Some nuttiness emphasizing the subtle dried fruit quality. The Melanoidin malt is the hero of Heart of Gold, meant to be discovered with each mouthful.
FOOD PAIRINGS
Literally Everything (except chocolate). Fish and Chips, Chicken Wings, Cheesy Burgers, and Rich Chowders.
HISTORY
Heart of Gold was built to engage a gap in the draft market. Many of our customers have requested an Amber. You asked we listened! Heart of Gold is brewed in similar style to the Vienna Lager. Vienna Lagers origins trace back to Austria in the 1840s where Anton Dreher with his own brewer staring using a new pale modified toasty malt (Vienna Malt). This malt could be used to make 100% of the beer and created a deep golden/light amber beer.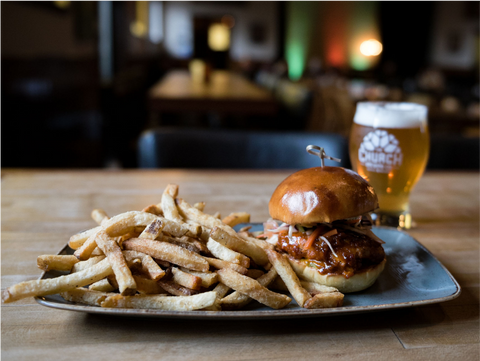 Southern Chicken Sandwich
Pairs best with our Church Blonde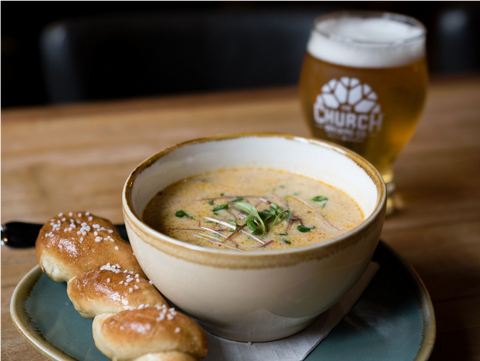 Matriarch Chowder
Pairs best with our Atlantic Lager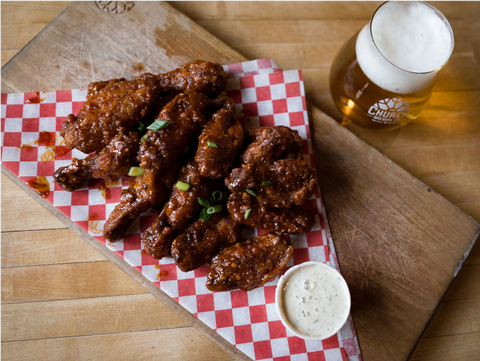 Hot Chicken Wings
Pairs best with our Congregation Pilsner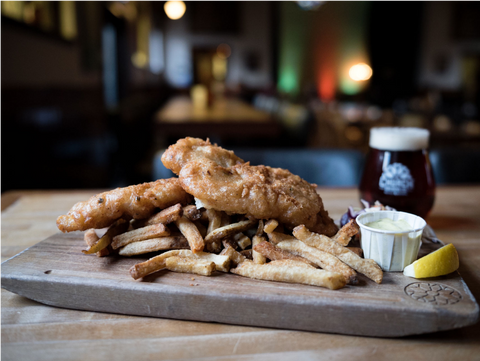 Beer Batter Fish & Chips
Pairs best with our Heart of Gold