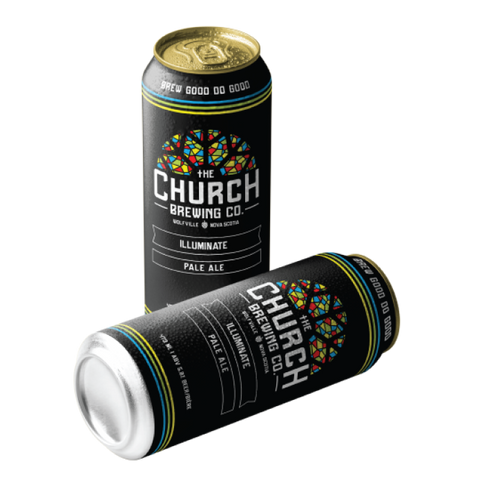 Illuminate Pale ale
Pale Ale
Shine On
KEY DESCRIPTORS
INGREDIENTS & SPECS
ABV: 5%
IBU: 40
Colour: Straw
Clarity: Hazy
Malts: Pilsen Malt, Pale Wheat Malt, Flaked Wheat, Flaked Oats, Malted Oats
Hops: Magnum, Mosaic, Vic Secret.
Yeast: East Coast Ale
TASTING NOTES
Tropical aromas of pineapple, honeydew melon and mango, flavours of topical punch: tangerines and papaya, finishes with a soft bitterness
FOOD PAIRINGS
Chicken wings, tuna poke, fish & chips, tacos
HISTORY
Illuminate is inspired by the New England IPA beer style that taken the beer world by storm. The East Coast ale yeast gives a round mouthfeel leaving some residual sweetness to balance out the prominent hop character.
This beer is dry hopped with Mosaic and Vic Secret providing the tropical aromas and flavours. The residual sugar balances out the bitter hop character giving it a less perceived bitterness then typical IPAs.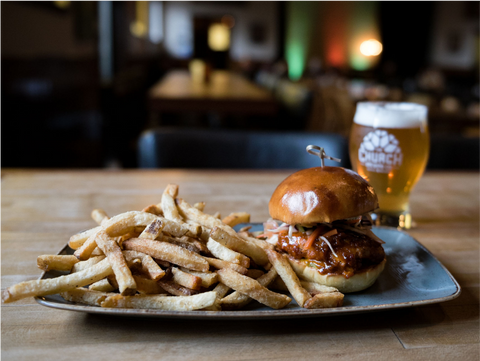 Southern Chicken Sandwich
Pairs best with our Church Blonde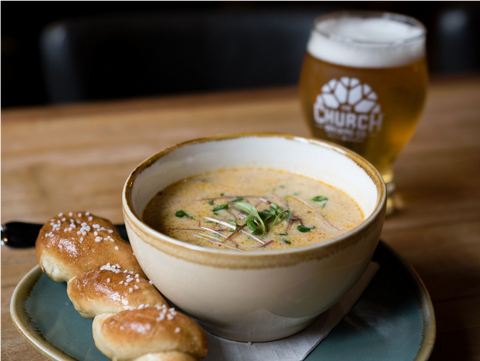 Matriarch Chowder
Pairs best with our Atlantic Lager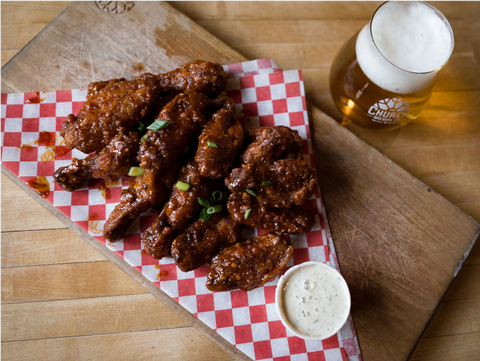 Hot Chicken Wings
Pairs best with our Congregation Pilsner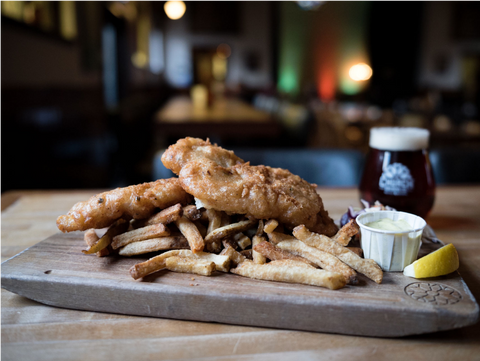 Beer Batter Fish & Chips
Pairs best with our Heart of Gold