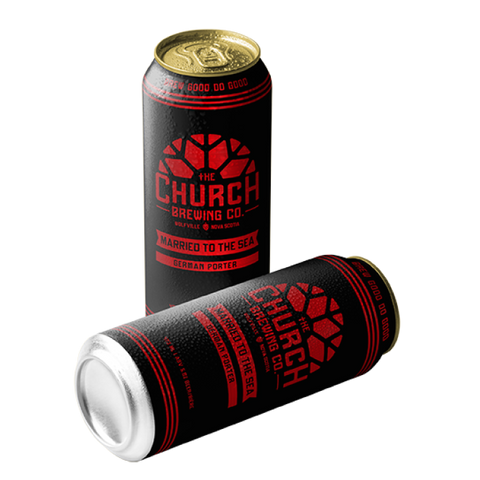 Married to the Sea Porter
German Porter
We belong together
KEY DESCRIPTORS
Coffee, Hazelnut, Milk Chocolate
INGREDIENTS & SPECS
ABV: 5.5%
IBU: 31
Colour: Dark Chocolate
Clarity: Dark
Malts: Pilsen Malt, Horton Ridge Munich, Munich II, Carafa III special
Hops: Magnum
Yeast: German Lager
TASTING NOTES
A black beer, with deep copper hues and thick tan head. The aromas of sweetened coffee, milk chocolate and a light bready note. Flavours roasted coffee, subtle hint of caramel and cocoa, semi-sweet finish.
FOOD PAIRINGS
BBQ wings, burgers, Reuben, chocolate cake.
HISTORY
The beer is brewed in accordance with the Beer Purity Law, the Reinheitsgebot, meaning it could only use malted barley, hops, yeast, and water. The Pilsner malt still shines through all the de-husked black malt, giving it a lot of colour, some chocolate and coffee notes without being astringent. The lager yeast gives the beer a cleaner less fruity aroma than its English counterpart. The beer is more like a Schwarzbier (black lager) than an English Porter.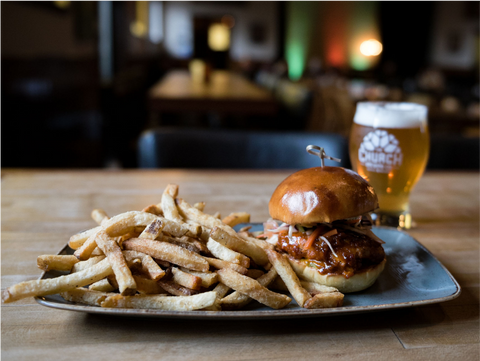 Southern Chicken Sandwich
Pairs best with our Church Blonde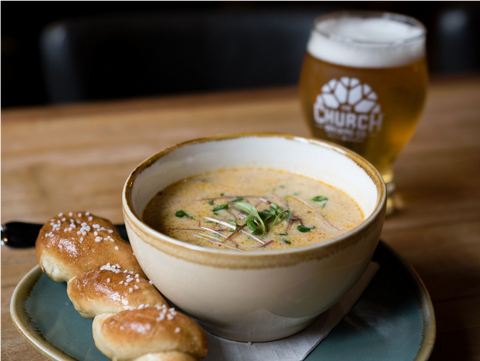 Matriarch Chowder
Pairs best with our Atlantic Lager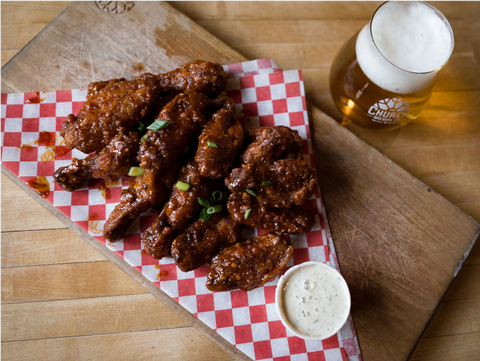 Hot Chicken Wings
Pairs best with our Congregation Pilsner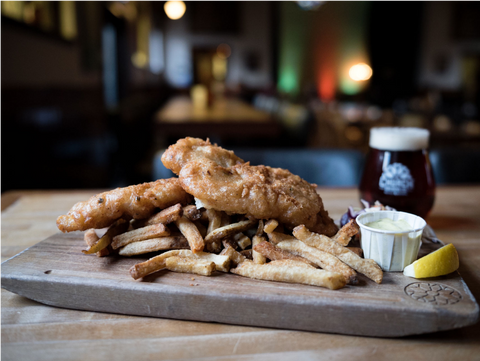 Beer Batter Fish & Chips
Pairs best with our Heart of Gold