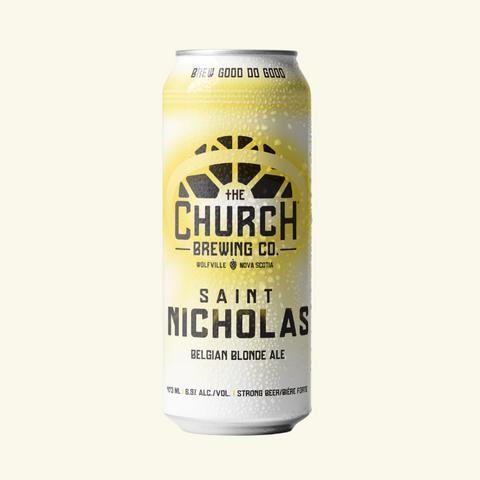 St. Nicholas
Belgian Blonde
Given to Fly
KEY DESCRIPTORS
INGREDIENTS & SPECS
ABV: 6.9%
IBU: 20
Colour: Gold
Clarity: Clear
Malt: Pilsen Malt & Mumich Dark Malt
Hops: Magnum & Mittelfruh
Yeast: Belgian Strong Ale
TASTING NOTES
Saint Nicholas Belgian Blonde is a refrshing, traditional style Belgian Ale. Balanced in subtle bready malt notes of dried fruit, backed by a light body and palatable bitterness.
FOOD PAIRINGS
Burgers, Wings, Tuna Poke, Caprese Sandwich, Autumnal pies.
HISTORY
Relatively recent development to further appeal to European Pilenser drinkers, becoming more popular as it is heavily marketed and widely distributed.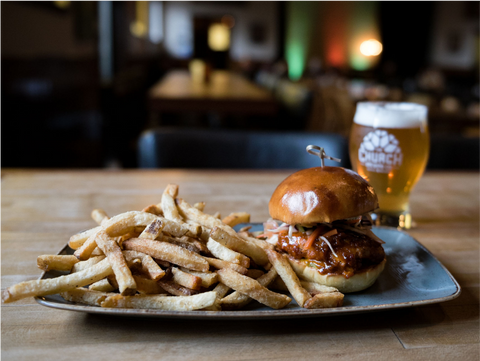 Southern Chicken Sandwich
Pairs best with our Church Blonde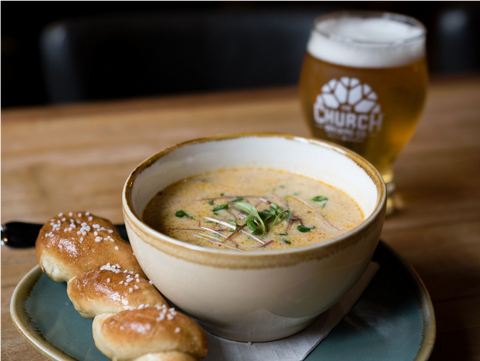 Matriarch Chowder
Pairs best with our Atlantic Lager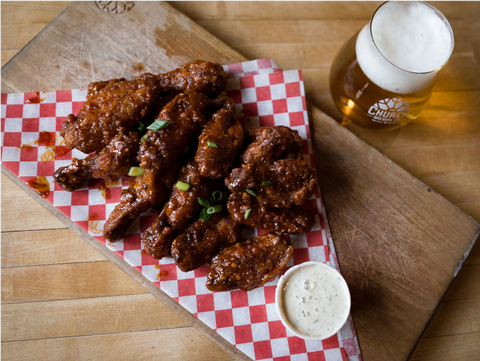 Hot Chicken Wings
Pairs best with our Congregation Pilsner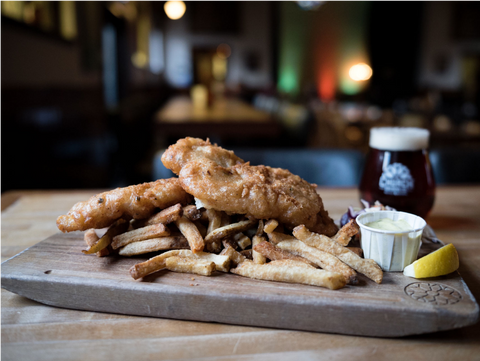 Beer Batter Fish & Chips
Pairs best with our Heart of Gold